October 12th Events
Engage and learn about resilience-building projects
This community event will demonstrate that a cohesive and resilient community is the best beginning to prepare for and respond to a disaster. A grass-roots effort planned and executed by a coalition of community groups and individuals, featuring demonstrations of disaster response techniques, and information on how best to prepare for various scenarios. The event will focus not on fear but on the positive power of community. 
NorCal Resilience will be giving a presentation about the Resilience Hubs Initiative. at 10 am. Please register here; seats are limited!
Urban Homesteading Tours: East Bay
sponsored by the Institute for Urban Homesteading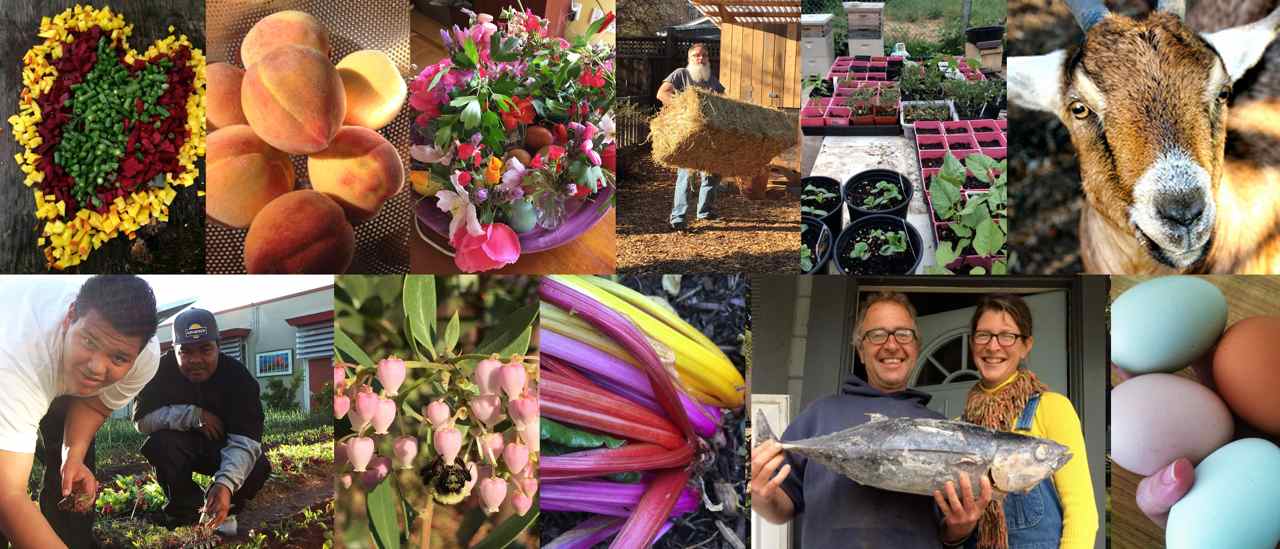 See what established urban farmers are up to and what is possible on a small, medium, large, or extra large urban lot.
This years tour features some of our favorite sites from past tours, a few new gems, an urban CSA, a model school garden and two amazing community farms. Check out two sites that were designated Resilience Hubs sites: Hoover Elementary School and PLACE for Sustainable Living. 
FULL DESCRIPTIONS OF 2019 SITES

You will see vegetable gardens, composting systems, rooftop garden, urban orchards, bees, greywater, seed saving and more, plus you will get to sample some of what these urban farmers are producing. Each homestead is unique in its interpretation and use of space. This will be a chance to ask questions, get answers and sample some of the bounty these farmers are producing.
Daily Acts Work Party: Santa Rosa
Join Daily Acts in installing four home landscapes in Coffey Park, and help inspire and empower our community to be fire safer and more resilient. 

As our community continues to come together since the 2017 wildfires, the way that we rebuild will shape the character and determine the resilience of our fire impacted neighborhoods and communities. On the weekend of the two year anniversary of the fires, Daily Acts will be hosting a large landscape installation workday for four homeowners in Coffey Park. This will be a big community effort, where volunteer will help to sheet mulch, plant, and install drip irrigation to the front yard sites. Please register here.