Sharing Our Stories, Developing our Powerful Voices
A workshop for the NorCal Resilience Network's Circle of Collaborators members and other social change leaders.
How can we use our stories to get our powerful messages about the work we do out to the world? How can we hone our taglines and messaging so that our target audiences are inspired?
The NorCal Resilience Network is excited to partner with Aranya Solutionsto offer this unique storytelling workshop. The workshop will be led by award-winning producer and consultant Erica Priggen Wright, who helped to produce the viral video Story of Stuff.
About the Workshop
In this workshop, Erica will be leading us through a series of creative exercises designed to help develop and hone our organizational narratives. She'll cover topics including:
Ways to most effectively connect with our target audience(s)

Geting the word out about our work and impact in the world

strategic narrative pitches

Defining our organization's stories to support fundraising and outreach
Post-Workshop Activities
Following the workshop the participants are welcome to join in a speakers support group (similar to ToastMasters), where we can practice our presentations and receive feedback and support.
The workshop and series will culminate in a story slam event in the fall, where we all share our organization's stories with the public.
A lite dinner will served during the workshop.
Please RSVP at this Eventbrite link by August 6th. We have limited seating and the facilitator needs to prep for the participants, so we will not be accepting RSVP's after Aug 6th.
About Erica Priggen Wright (www.ericapriggenwright.com)
As a consultant and executive creative producer, Erica brings over a decade of experience in helping for-profits, non-profits, and government organizations create powerful communication. Her area of expertise is in cause-based messaging, with a special focus on narrative brand strategy and the creative collateral developed to help tell those stories.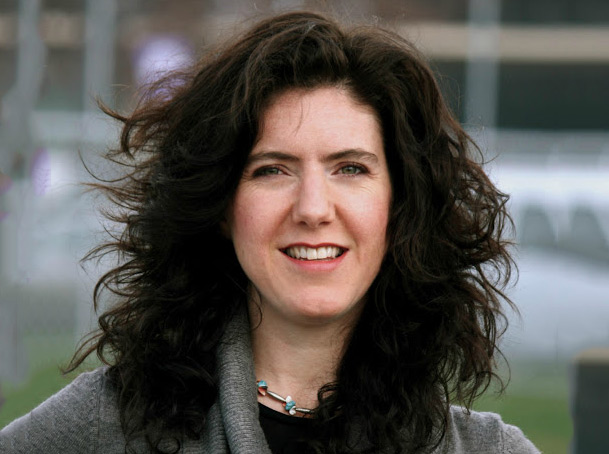 Erica is the producer of award winning projects such as The Story of Stuff video series, the Alliance for Clmate Education national assembly program and the Autodesk Sustainability Workshop "Mr. Imagination" series. She has a background in collaborating deeply on research strategy, outreach and distribution strategy, web development and content strategy, as well as brand and campaign strategy.
In addition to her creative production experience, Erica is also invested in leadership development and new models of conscious management. You could say she's as passionate about how the work gets done, as she is about the creative product itself.
Many thanks to the Pollination Project for providing the funding to make this Storytelling for Change Makers happen!

Questions or need more info? Contact the organizer: Katrina@AranyaSolutions.com.
August 12, 2019 at 6pm – 9pm
Eco-City Co-Lab coworking space
Katrina Zavalney